CONSULTING
Consulting Services

IAQ Training Institute LLC provides consulting for residential/commercial clients interested in IAQ, mold, water damage, fire and odor assessments and remediation protocols. We also provide legal consultation and expert witness services for a wide range of clients.

IAQA Hall of Fame


TRAINING
Training Services

IAQ Training is the leading provider of IAQA Approved training courses on indoor environmental consulting, mold assessment/remediation. IAQTI also teaches private and customized courses on indoor air quailty, building science, mold inspection, assessment and remediation.

Contact Us:


814-754-4808 | 866-427-4727
MEDIA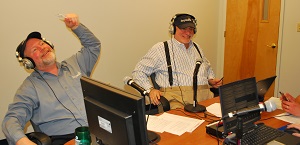 Media Services

IAQTI produces Indoor Air Quality (IAQ) Radio a weekly podcast where we interview experts on IAQ, disaster restoration and building science issues. IAQ Radio episodes are archived (over 400 episodes) and Cliff the Zman Zlotnik writes a blog after each show.

About Us

IAQ Training Institute, LLC was founded in 2001 as a partnership between Professional Training Associates, Inc of Duquesne, PA and Project Development Group (PDG) of Churchill, PA. In 2005 Joe Hughes bought out his partners at PTA and Cliff Zlotnik bought out PDG. Since then Radio Joe and the Zman have been running IAQTI and its subsidiary IAQ Radio. IAQTI has provided IAQA approved training programs since 2002 and started broadcasting IAQ Radio in 2008. Radio Joe and the Zman also provide consulting and expert witness services for a diverse clientèle. IAQTI provides the "the training you trust and IAQ Radio is the voice of the IAQ, disaster restoration and building science communities.