Joseph A. Hughes, Jr.
Mr. Hughes is the President of IAQ Training Institute, LLC (IAQTI) and Co-host of IAQRadio+. Joe has over 35 years field experience helping people live and work in healthy buildings. IAQTI has provided environmental consulting, training and media services from our location in Central City, Pennsylvania. IAQTI is the longest tenured Indoor Air Quality Association (IAQA) approved training provider having provided IAQA approved training programs on indoor environmental consulting and remediation since 2001. IAQTI also produces "IAQRadio+" www.iaqradio.com a weekly interactive show on IAQ, disaster restoration, home performance and building science issues. IAQRadio+ has been downloaded and streamed in over 60 countries. As Co-host of IAQRadio+ for the past 15+ years Joe has archived over 650 shows with leading experts in the world.  Joe and his Co-host Cliff "The Z-man Zlotnik" were inducted into the Indoor Air Quality Association (IAQA) Hall of Fame in 2016.
Mr. Hughes is also the President of Hughes Specialty Contracting at Indian Lake, PA. This small, family owned construction company has provided general construction and real estate management at Indian Lake and surrounding areas for the past 8 years. Joe has volunteered with and been a member of numerous industry organizations and associations. He served on the Indoor Air Quality Association (IAQA) and Institute for Inspection, Cleaning and Restoration Certification (IICRC) boards of directors and as Vice President. He also served on the BOD and was President of the Tri-State Restorers and Specialty Cleaners Association (TRSCA).
Contact information:
Phone: 814-754-4808
Contact Joe
Websites: www.iaqtraining.com and www.iaqradio.com
---
Cliff Zlotnik, CIEC, CR, WLS
Mr. Zlotnik is a 40 year veteran of the cleaning and restoration industry and President Emeritus of Microban Systems. Cliff is often times referred to as the Godfather of the disaster restoration industry and was a pioneer in development of cleaning products, equipment and techniques for the industry. He has been awarded numerous industry awards and served as an officer and member of the Board of Directors for many industry associations. He is also Co-host of IAQ Radio and a partner in IAQ Training Institute, LLC. He is known for thinking outside of the box and not being afraid to shake things up and challenge the status quo.
Cliff also founded the Unsmoke line of fire restoration products and pioneered many of the fire restoration techniques used to this day. He has always had a passion for fire related issues and feels that fire restoration doesn't get enough respect.
---
Danny P. Hunt
Mr. Hunt is the IAQ Training Institute "hands on" guru for our mold
remediation courses. Dannyhas a very long history of contracting, consulting and training with respect to environmental safety and health issues. He started his career as an asbestos consultant and contractor in the mid 80s and has been in management or ownership of several companies since then. He is best known as the owner of Hunt and Associates and as a long time instructor for Professional Training Associates and IAQ Training Institute, LLC. At Hunt and Associates Danny completed environmental contracting projects of every size and in just about every type of facility. He is the containment king.
Danny has held numerous certifications and licenses over his 30 year career and is an EPA approved instructor for Asbestos Hazard Emergency Response Act training courses. He has also attended mold remediation courses and/or held certifications through the Mid-Atlantic Environmental Hygiene Resources Center (MEHRC), IAQA, IAQ Council and ACAC. His extensive hands on experience combined with his experience in training and bachelor's degree in education from the University of Pittsburgh brings a real world perspective to a pedagogically sound background.
---
Luke Gard, CIEC, BOC
Mr. Gard is currently the Safe and Healthy Schools Program Coordinator, Center for Environmental Health at Children's Mercy Hospitals and Clinics (CMH) in Kansas City, MO. He works with schools to assess policies, identify environmental concerns, and make recommendations for improving conditions within district facilities that may impact occupant health and performance. He has also been an integral part of the CMH program that performs home health assessments and works with MD's and nurse educators to improve the lives of pediatric patients with asthma and allergy issues.
In addition Mr. Gard has taught numerous Healthy Home and Building related courses through the CMH National Center for Healthy Homes program. Prior to joining CMH, Mr. Gard worked as Oganic Laboratory Manager at Professional Service Industries Lawrence, Kansas location. Mr. Gard has a Bachelor of Science (BS), in Systematics and Ecology From University of Kansas.
---
Eric Shapiro, CIEC, CMC, CMRS, HHS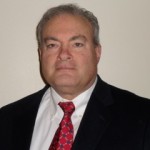 Eric Shapiro has over Over 18 years' experience in Building Maintenance and Environmental Remediation. He also has a Master Degree in Forensic Psychology from the John Jay College of Criminal Justice in New York City. Mr. Shapiro has extensive training and education in IAQ Investigations, Remediation, Diagnostics, Building Science and Moisture Control. He is also an instructor for an IAQA approved training provider and has helped hundreds of people prepare for various American Council for Accredited Certification ACAC certifications. He is a nationally recognized lecturer and trainer in Microbial Remediation, Inspections, Diagnostics, and Air Duct Cleaning. He is also experienced in training IAQA approved Indoor Environmentalist training programs and the National Center for Helthy Housing Home Health Specialist training.
Mr. Shapiro also served on the IAQA committee that developed the advanced home health specialist training program with NCHH and Childrens Mercy Hospital. He has provided project management and oversight for Homeland Security and NSA facilities "HVAC-Duct Cleaning and system Refurbishmen t . Hurricane Wilma, Disaster Response, 18 months project and technical oversight large catastrophic loss, Tennessee flooding 2010, catastrophe response Nashville, Hurricane Irene, Disaster Response and Hurricane Sandy, Disaster Response, project assessment and management.
---
Kevin Kennedy, MPH, CIEC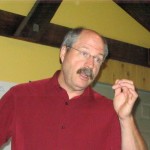 Mr. Kennedy is the Managing Director for the Center for Environmental Health at Children's Mercy Hospitals and Clinics in Kansas City, Missouri. The center provides patient-based services, training, and education, and performs research in indoor environmental health. Mr. Kennedy has been involved in housing, school, and hospital environmental health assessments for 10 years and environmental science and industrial hygiene chemistry consulting for over 25 years. Children's Mercy Hospital's Healthy Home Training Center is the most active National Healthy Home Training Network partner. Additionally, Mr. Kennedy is currently the Co-Director of the Workgroup Practice Parameter on Home Assessment for the Joint Task Force of the American Academy of Allergy, Asthma and Immunology, and the American College of Allergy, Asthma and Immunology. He is an instructor for the CDC National Healthy Home and Lead Poison Prevention Training Center. He is a member of the Indoor Air Quality Association's Home Health Committee, and serves on the curriculum committee for the National Healthy Homes Training Center.
Mr. Kennedy received his Masters in Public Health from the Kansas University Medical Center, Department of Preventive Medicine, and his Bachelor of Arts in Natural History and Environmental Science from the University of Kansas, where he also received teaching certification in secondary science. He previously worked for several years as a restoration carpenter and woodworker. He is a nationally recognized speaker at industry conferences nationwide and has been the keynote speaker at several conferences.