There are several ways to register and purchase a class. You can fill out our online form and make your payment via Credit Card or Paypal from the course page. You could also download and fill out the course registration form then send it in by mail, email or fax. If you'd prefer to register by phone or have any questions please don't hesitate to call us at 814-754-4808.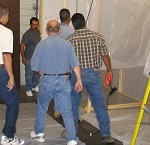 This two-day program is designed for those performing mold remediation under the supervision of an experienced mold remediation supervisor. The Mold Remediation technician course is a two day introductory program for mold remediation technicians. The course includes classroom instruction on background information, health effects, mold remediation equipment & techniques, personal protective equipment and other safety hazards associated with mold remediation. It also includes hands-on training simulating mold remediation projects using the equipment and materials needed to set up engineering controls and containment for mold remediation projects. This course also helps prepare attendees for the ACAC CRMR(Council – Certified Residential Microbial Remediator) exam.
---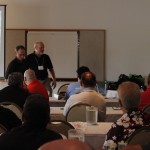 The IAQ Training Institute, LLC offers this Indoor Air Quality Association (IAQA) approved program for individuals who supervise microbial remediation projects in residential or commercial buildings. The Microbial Remediation Supervisor course is a three day course which includes instruction on mold and other microbial issues supervisors will encounter when remediating water damaged buildings. Water damaged buildings commonly have a soup of microbial contamination that includes in addition to fungi (mold), bacteria, actinomycetes and other microbial components. This course includes classroom instruction on background information, health effects, equipment & techniques, personal protective equipment and other safety hazards associated with microbial remediation projects. In addition to the information covered for mold remediation technicians supervisors learn about bacteria and other microorganisms in water damaged buildings, building science, microbial remediation standards and guidelines, supervision of indoor environmental contracting projects, water damage restoration, HVAC cleaning, microbial assessment and sampling techniques and working with Indoor Environmental Professionals (IEP's).
---
Collecting and Interpreting Mold Samples
Taught by Dr. Joe Spurgeon, indoor air quality (IAQ) consultant and author, this in-depth course is designed for experienced IAQ professionals or persons who have completed the Indoor Environmentalist and/or Microbial Remediation Supervisor training. This course goes through much of the content in Dr. Spurgeon's two books "The Collection and Interpretation of Indoor Mold Samples; A Comparison of Methods" and "Interpreting Mold Samples: A Workbook of Example Projects".
---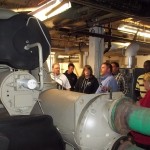 The Indoor Environmentalist -Fundamentals Level training program is designed to assist with the development of professionals interested in providing indoor environmental quality (IEQ) investigations, reporting results and make recommendations for solutions for IEQ problems in residential buildings. The course is taught over a three-day period. This course provides the fundamental information necessary to perform many types of indoor environmental quality investigations including; moisture and microbial issues, allergens, toxic substances such as pesticides, and much more. There is no instruction on dealing with sound, lighting, ergonomics, electromagnetic fields and other less common IEQ related issues. This course does not provide certification or licensing for regulated areas such as asbestos and lead paint but does provide important information on these IEQ topics that all IEQ professionals should know. This course also helps prepare attendees for the ACAC CIE(Council – Certified Indoor Environmentalist) & CIEC(Council – Certified Indoor Environmental Consultant) exam.

The Indoor Environmentalist -Intermediate Level is the next step for those taking the Indoor Environmentalist -Fundamentals level or can serve as a stand-alone offering for those with several years of experience providing IEQ consulting services. It is also designed to serve as a standalone course for those owning or managing commercial buildings. During the intermediate level training, the primary focus will be on commercial buildings. Familiarity with The Essentials of Healthy Housing and the "7 principles" of healthy housing is helpful but not required. Intermediate attendees get a copy of the Fundamentals level course manual to ensure they have all the background materials used at that level. This course can be taken immediately following the Fundamentals Level training or any time afterwards. The course helps build on the foundation IEQ consultants have or those that have already taken the IEQ -Fundamentals Level have gained.
---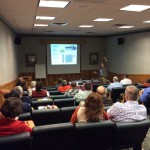 The IAQ Training Institute, LLC Healthy Building Summit (HBS) 2019 is coming up quickly. We're going to build on the success of our 2018 Summit with pre conference workshops and a 2-day IEQ, Mold & Disaster Restoration Conference October 17th and 18th. Day One will focus on building science related issues and Day Two will focus on the correct way to perform an IEQ, mold or restoration assessment, protocol and response action development.